Commercial Painting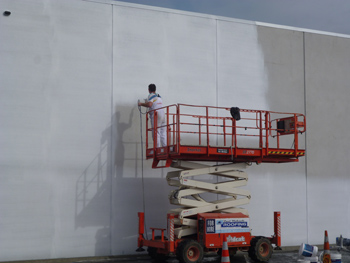 COMMERCIAL PAINTING
Straight Paint Limited is one of the leading commercial painting contractors in the Waikato region. We have undertaken a large number of commercial painting projects throughout Hamilton. We take great pride in being part of some of the signature buildings in the region. We have a team that can deliver a very high standard of workmanship. We appreciate our customer's timeframes and go the extra mile to ensure these stay relevant.
Fast, Affordable Services
With our years of experience in the industry, we are able to offer cost-effective methods that help complete your commercial projects on time and on budget. We make the most of the budget you set, so your business won't risk overspending and sacrificing other important finances. We use only premium products to make sure your premises and brand are reflected in a quality manner. We use and perform eco-friendly practices to minimise harsh odours, fumes and other elements that negatively affect the environment.
Let our commercial painters in Hamilton help minimise downtime and maximise work productivity by completing each project in the shortest time possible. There's no need to take too many days off and disrupt your business flow to wait for the project to finish.
Customer Satisfaction
When you work with us, we make sure you're satisfied with our services from start to finish. We put our reputation in line to fulfil your needs and meet your expectations. We look into building codes and standards, so no problems will arise during and after the project.
We create a draft that includes what our commercial painters in Hamilton recommend for your property, how much the overall cost is, how long the project will take and if there will be additional services needed to complete it. We will not start until you have fully understood the details of your project.
Contact Us Today
Contact us through phone or our online form to get a free quote and site visit. We will discuss the options available for your property and help you get the most out of your budget.